Counterfeit Video Games - Beware of the Fakes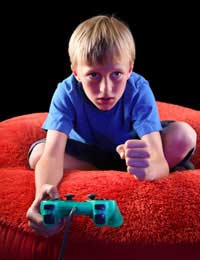 The video game business has quite quickly become one of the most important segments of the entertainment market, and that means people will readily fake and counterfeit games to make money - and to meet demand. The industry is worth quite literally billions, and important new releases for platforms like the Xbox 360, PS3, Wii or PS2 take in many millions on the first day of release - a video game (Grand Theft Auto IV) holds the record for the most money made in the first 24 hours of release.
With good technology it's not too difficult to counterfeit video games, especially those on disc - although there used to be a huge trade in Game Boy Advance games, back when that was cutting edge technology. These days, when demand for big games like Halo 3 and Grand Theft Auto IV outstrips supply, it's common to see them being offered online. But those buying them will, in many cases, end up buying a counterfeit video game.
The Warning Signs Of Fake Video Games
If a video game is advertised as new, but with a price that seems ridiculously low, you should immediately be suspicious, especially if it's a game that's selling well in shops. Why would anyone want to sell an authentic copy for such a low price? About the only answer is because it's counterfeit. Cheap video games - at least cheap new, popular and authentic video games - don't exist.
If someone has a number of copies of a game that's in demand and out-of-stock in most shops, it's worth asking yourself why, and how did they get them when major outlets can't? That should raise some big red flags.
Often the games will be sold through online auction sites, which means, of course, that you have no way of inspecting the item before you by. Always read the listing carefully. Good counterfeiters will sometimes be very general about the games they sell, not giving a specific manufacturer or say it's real. That stops problems when you discover it's a counterfeit and complain - they never said it was real in the first place!
Likewise, be doubtful where an item is listed as being new but it's been opened. In most cases that means it's fake - why would anyone need to open a new, sealed game? There might be the occasional exception, as with games that contain trading cards, but those are few and far between. Much the same applies if the game is supposedly new but offered without a box. There will also be instances where a "new" game is sold online with no instructions or booklet. It's a good giveaway that the game is a fake.
When buying online or via a website, look at the country of origin of the seller. Many fakes come from Asia (this is not to say that all video games from Asia are counterfeit, by any means), so be very wary. If it's an online auction site, check the feedback and see if there are any mentions of fakes. If there are, stay away, but remember, too, that some sellers "stuff" feedback to make themselves look like more important sellers and create a better reputation, so don't believe all you read.
Mostly it's a question of being aware and using common sense. Ask a lot of questions, both of yourself and of the seller, and you'll be able to avoid the fakes.
You might also like...