Consumer Rights - What Can You Do If You've Purchased Counterfeit Goods?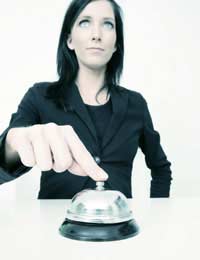 If you buy something, only to discover later that's it's a counterfeit, not what you thought you were paying good money to own, what can you do? Do you just swallow the loss from your shopping or can you return it?
The law is on your side, and there's strong consumer protection. The UK tends to be strong on consumer rights, and although counterfeit items and consumers aren't covered directly, the law does ensure you are covered.
Buying In Person
The main thing you'll want to do is return the item and get your money back if your shopping has sent you home with counterfeit items. Here the law is quite specific. Under the Sale of Goods Act 1979, if something proves not to be the way it's described when sold, then you have the right to demand a refund or replacement from the seller – and note that it's from the seller, not the manufacturer, which is probably just as well!
You have up to six months to exercise these consumer rights, so if you don't discover the counterfeit immediately, don't worry! So if it takes you a while to realise those UGG boots aren't the real thing, it's still fine. The law offers the same consumer protection even if you buy from a private seller or even second hand – if the item isn't what the seller claims, you can return it and demand a refund.
Most sellers will gladly refund your money (if it's a reputable store, it might be a breach in the supply chain that's left them with counterfeit goods). However, if someone – possibly a market trader – is reluctant, if you invoke the Act and threaten them with a visit from Trading Standards or the police, you'll almost certainly walk away with your cash back in your pocket.
In the event that doesn't do the trick, you always have the option of taking the seller to small claims court, although it's unlikely you'll take that action for low priced items.
Buying Online
While counterfeit goods are common enough in shops and market stalls, the biggest sales arena is online. As a consumer, you're always more at risk of buying counterfeits when shopping online, especially at online auction sites.
However, in many instances, the law will still offer you plenty of consumer protection. Once again, the law in the form of the Sale of Goods Act covers you if you buy from a retailer in the UK. If the item from an online retailer turns out to be fake, then you can return it and demand a refund under the law.
Even if you buy from an online retailer in the EU and have a counterfeit problem, as a consumer you can still return the item.
With online auctions, probably the single biggest market for counterfeit goods, your best bet is to complain to the company running the auction site and launch a complaint. If you pay with Paypal you might have some coverage for your outlay, and it's possible you might reach a resolution with the seller, although, if they're from Asia – and so many are – then the chances could prove slim.
You might also like...
Was sold counterfeit jewellery items although stated in the ad that it was genuine, contacted seller for refund but she said she wasn't refunding as she wasn't aware they are fake. I paid bank transfer obviously a stupid mistake on my part but is there anyway I can get my money back?
Michelle
- 30-Oct-20 @ 7:38 PM
I recently bought five Momo carbon fibre steering wheels off a person on Facebook marketplace. When they arrived they were blatantly fake and not even carbon fibre (plastic). I have given the seller the opportunity for me to send them back for a full refund but he has refused this saying he didn't know they were fake. Where do I stand with this?,report to trading standards?,police?. Can I take him to small claims court?
Smallp
- 28-Oct-20 @ 6:21 PM
I bought about 70 goods from 5 star costemics on May 26, 2020, and when I received, I found almost everthing is out of date, some were even out of date in 2019,I contacted them many times, and there's no feedback.
katie
- 19-Sep-20 @ 4:06 AM
i have just received a silver 1 oz coin and after closer inspection i have found it to be fake. i have contacted the seller who has immediately offered me a refund, and i should return it. but i thought it was illegal to post fraudulent coins in the uk, am i correct?? thanks ian b
sterling
- 1-May-15 @ 4:02 PM
Trading Standards are very quick to act on this, although you might only want to involve them if you can't receive satisfaction from the seller. In that case they'll be on them like a ton of bricks, and they're certain to receive a fine. Most sellers will happily return your money rather than have to face the law.
Tony
- 26-Sep-12 @ 12:49 PM
Auction sites are getting better on counterfeit goods, and it's about time. You need to be very careful on there, especially as you can't believe all the feedback - even if it's good, even that can be a scam. If possible pay by credit card as you might be able to get your money back if the goods turn out to be fakes and only buy from people located in the EU to increase your chances.
Thaddeus
- 14-Jun-12 @ 11:04 AM
If I think I've bought counterfeit alcohol, in fact sure because I've bought another bottle of vodka and it proves this is the case, what can I do? I do not want to let them clear out the stock before someone goes to have a look.
Rambol
- 12-Jul-11 @ 8:10 PM