Do You Buy Fakes?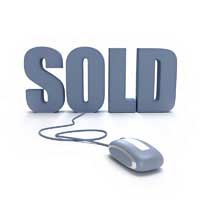 It can be an interesting paradox – you might try to do the right thing, but end up buying counterfeit items anyway. All too often it can happen without us even realising it – or possibly we do it deliberately, as a way to save money.
If you think about the places where you've bought items, can you be certain they're all the real thing? More than that, even if you believe they are, how can you really tell? Answering a few questions might have you wondering – and looking through the items you've purchased.
Where Do You Buy?
Think about where you buy items. Do you tend to go to online auction sites? How about markets and cab boots sales? In spite of Trading Standards, those are prime areas for fakes, especially online auctions.
With online auctions, where did the items originate? Were they designer goods that seemed to be at a knockdown price? If they were from Asia and the prices seemed too good to be true, then they probably were. Even at their cheapest, real designer goods, especially when new, don't come cheap.
Markets are more careful, there you'll find things very much like the real thing – knock-offs, if you will – but without the label, or the trader could be liable for prosecution for selling counterfeits. Car boot sales are more open. Have you bought something new there, with a label on it? Can you be certain it's the real thing. That doesn't just apply to clothes, but also to electrical goods, DVDs, CDs, almost everything. Can you be sure that cheap DVD is legal? Was it new and very cheap? The chances are it's a pirated copy.
What Do You Buy?
Depending on the kind of items you buy, the chances of you having purchased a fake are greater. Designer fashions and accessories are great targets for counterfeiters, and they produce plenty, of greater and lesser quality. Do you look for designer labels that are cheap? Not just dresses, but accessories and footwear too? If you've bought anything like that at a low price, it's worth looking hard at your purchases to ensure they're real – the chances are at least half of them won't be, and probably closer to 100% will be fakes.
The same applies to DVDs, CDs, software, cheap iPods and almost anything electrical. That golden rule, if it's too good to be true, it's probably not real, applies again. Was it cheap? If so, why? Did you ask for a reason, or were you simply happy to find something at that price?
Have You Been Faked Out?
Of course, it can be easy to be a victim of the counterfeiters. Even when you believe you've bought the real thing, can you be sure? With good fakes, it can take a very careful examination, not just of the items, but also the packaging, to be sure. Have you compared your purchases against the items of an official website? Sometimes they'll have enough information for you to sort the real from the fake.
Do you know what to do if you discover you've accidentally been conned into buying a fake? If it's something you bought in person, you can go back to the shop and ask for a refund or replacement, something a legitimate business will do with no qualms. If you have problems, then a complaint to Trading Standards should work.
With purchases from online auction sellers, do you have any recourse? You can try and complain to the seller, but that's unlikely to help. The auction site itself might ban the seller if you complain, but ultimately, you're not likely to get your money back.
You might also like...