Information on Big Brand Fakes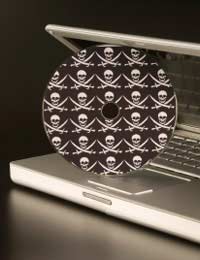 It's all very well knowing that there are so many fakes out there, and having guidelines to help avoid them, like those on this site. But the fakers are constantly evolving and improving, and designers and manufacturers are always bringing in new lines and packaging. How can you keep up with all the changes?
The surprising thing is that there's relatively little information out there about fakes. That may be because designers, for instance, don't want people to even think about the knock-offs, or let people know what they're doing (information that would also be freely available to counterfeiters, of course).
However, there is information to be found there, even if it's not so obvious.
Main Sources
Trading Standards is a good place to begin. Although they don't specifically have information on counterfeit goods, they can advise as to whether a website is good to buy from (although they offer no guarantees). Your local Trading Standards officer can tell you about fake goods seized in your area, which will give you an idea of what's on offer- which is probably a much larger range than you imagine. Different areas often list fake goods on their sites.
A little better is Consumer Direct, but their site just offers general advice to help protect consumers. Interestingly, one of the sites they recommend, AACP, leads you to an ad aggregator, not an informative site at all, and the other link, regarding intellectual property, eventually takes you to a site that's aimed at manufacturers, not consumers - again, not a great deal of help. You'll find plenty of government sites wanting you to report counterfeit items, but precious few giving you details on how to spot them.
Even if they don't discuss fakes, the sites for designers and manufacturers are still a wealth of information. You can see pictures of the items, and often of the labels too, as well as learning about the range of products. All of that can stand you in very good stead against counterfeiters. If you're shopping and come across something that has the designer's label, for instance, but it's not an item they offer on their site, you know that it's very likely a fake.
The Anti-Counterfeiting Group has a website that offers information about fakes, although it tends to deal with basic issues rather than specific examples - but then it's aimed more at industries rather than consumers.
Internet Auctions
If you're planning on buying designer items from Internet auctions such as eBay, if you search you can often find guides there as to how to spot fakes for specific brands, and some will even name and shame specific sellers who try and pass off fakes as the real thing - all very useful information.
If You've Bought A Fake
If you've bought a fake from a UK trader, say a market stall or a shop, you have the option to sue them under the Trades Descriptions Act. They might have been fooled themselves and honestly thought it was the real thing, in which case they'll give you your money back. If not, they could face a fine of up to £5,000 if the case ends up in court.
You might also like...