Fake Apple Items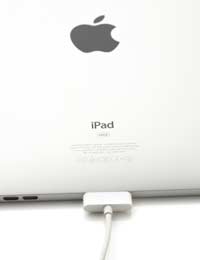 In February 2011, counterfeit Apple items estimated to be worth $10 million (about £7 million) were seized from a warehouse in Los Angeles. Many of the products looked extremely authentic; all that was missing was the Apple software. With the iPods, for example, the first sign anything was amiss would come when the buyer tried – and failed - to hook up to Apple's iTunes software online.
It was a massive haul and an indication of the brand cachet that Apple possesses. It's not just the iPod, in all its incarnations, but the iPhone, the iPad, and even the Mac computer. They're all desirable items, and that means they spawn knock-offs, usually made in Asia, sometimes copied directly from originals smuggled out of the factories Apple uses, before they're even on the market.
Apple Security
Apple has been forced to become extremely conscious about security regarding its products. Different components are assembled in different factories and only come together when the item is finally assembled. The workers there are subject to strict controls, many live at the factory, while those who leave are rigorously searched. It's part of the company's campaign to try and stay one step ahead of the counterfeiters, even if it doesn't always work. The amount the forgers offer for an advance model of a new product is very tempting to a poorly paid factory worker.
The Quality of Fakes
The quality of counterfeit Apple items varies greatly. The fakers, as a rule, stick to the smaller items, the iPods and iPhones, as these are simpler. Some could quite easily pass for the real thing while others can easily be distinguished as fake.
The very good ones go for a higher price and will function, just not the way Apple products should, so they become a bad reflection on the brand and one that Apple would like to eliminate (as would all brands with fakes).
The vast majority of fake Apple products belong to the older generation iPods, before touch screens. That said, the fake iPhones do possess touch screens, and as criminals become more sophisticated they'll be able to imitate the iPad. Of course, none of these items possess real Apple software, nor are they as advanced technologically as the real thing.
On the Market
The fact that these items penetrated so far before being found indicates that many other items have made it further and been sold. This was probably just the tip of a gigantic iceberg.
That means plenty of fakes have been sold over the years, and more, better models are being made and shipped for future sale. For all the shipments that are seized, no one really knows how many get through and how many items end up on the street. They might not be as good as the real thing, but for many people, as long as they work to some degree and look convincing (and cost less) that's all that matters.
Apple does what it can, but once a product is released for sale, it's somewhat limited in its actions. Customs agencies around the world take action, but borders are always notoriously porous. Next time someone offers you a good deal on an Apple item, examine it very closely, then examine it again. If the deal seems too good to be true, it probably is.
You might also like...