Can Your Trust a Download?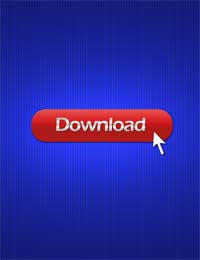 Downloads are part of our daily computing lives. It could be a song, a film, software, or plug-ins – almost anything; we get so much from the Internet. We trust our anti-virus and anti-spyware to sniff out anything that might not be right, and put a lot of trust in things we don't really understand. But can we really trust downloads?
To be fair, many downloads are fine. But a certain percentage – and it's a growing one – contain malware, the viruses and Trojans that can harm your computer, steal your personal data and end up in identity theft.
The Problem With Downloads
You might be on a website and wanting to do something, but receive a message that you need to download a plug-in first. So, unsuspecting, you go ahead and do it. After all, if it's on a site, it has to be fine, doesn't it?. Then, later, you discover your computer has become infected.
Quite a few sites have been booby-trapped by hackers. The application or file you downloaded isn't what it seems, but a Trojan in disguise. The simple fact is that, with a few exceptions, you really can't trust a download. Go on any peer-to-peer file sharing site, and you're simply asking for trouble. You might imagine you're downloading that album or movie you wanted for nothing, but how do you really know it's what it claims to be? Simply, you don't.
We place far too much trust in the goodness of other people, and of websites. But the hackers are clever, and they play on that, as well as our lack of understanding. The lesson is to be very careful about what you download.
Trust is part of our nature, but in the online world you can't let it cloud your judgement. It's far safer to be suspicious of everything. Never follow links in e-mails, for instance. Just because it looks like your bank site doesn't mean it really is – spoof sites are very common in phishing attacks, for instance – check the address bar at the top. Even legitimate sites are booby-trapped by hackers. But downloads are definitely the most dangerous beasts. Once you've completed and opened a download, if it's a virus, you're at the mercy of the hackers until you can discover you're infected and remove it.
Keeping Yourself Safe
There's no way to keep your computer completely safe from malicious downloads, other than not downloading anything, and that's simply not practical. But steering clear of peer-to-peer sites is a good start, and never download anything others send you in chat rooms, even if you know them – they could be infected and just automatically passing on the infection without even knowing.
There are a few sites you can trust, such as Microsoft or the other major online players, but remember, they're very few and far between. Suspicion is your friend when it comes to downloading. What is it you're being asked to download something, and why? Do you need it? Can you get it from a trustworthy site instead?
If you start getting pop ups trying to sell you anti-virus protection, you've become infected. Don't, for your own sake, click on the link and purchase or download. Take your computer in to be fixed – the chances are you won't be able to get rid of the infection yourself.
Make sure you have good protection on your computer – good anti-virus, a firewall, and anti-spyware. Update them regularly, if they don't do it automatically, and run frequent scans. Those take time, but they're worthwhile. But above all, when you're asked to download something – or even if there's something you want to download – ask yourself why, and can you trust it. If you have even the slightest doubt, don't do it!
You might also like...