How the Software Industry is Fighting Counterfeits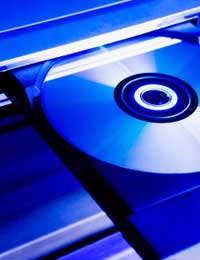 As anyone who purchases it knows, software can be very expensive. If you need to buy an operating system for your computer, for instance, expect to pay over £100 – often a great deal over. One of the reasons that prices are so high is the piracy of software. The companies pass on the costs of their fight against counterfeiters to the only people who might pay – the consumers.
At the same time, to enforce intellectual property laws they do try to go after the counterfeiters themselves. Most of the criminals are located in Asia, many in China, meaning that the efforts of the companies meet with varying amounts of success depending on the co-operation of the authorities, both centrally and in the province where the pirates are operating.
Hindering Efforts
There's a huge amount of money to be made in pirating software. It's sold throughout Asia (estimates are that a very high proportion of software on computers in Asia is illegal) and elsewhere. With that amount of profit to be had, bribes can be passed around which can end up hindering the efforts of any company to track down the criminals, and paperwork can be lost or manufactured as needed.
Aiding Efforts
As China is emerging more as a major world economic power it needs to be seen as a country that subscribes to international values, and this means being more responsive to intellectual property rights. So they've been more open to working with companies, especially the software giants, to stamp out at least some of the counterfeits.
Hitting the End User
One way to have an effect on counterfeits is to make them ineffective. If they become useless then people won't buy them. Microsoft, for instance, can remotely check their Windows operating systems on computers to see if they're legal or not. For those with counterfeit operating systems, regular notices pop up, there's no access to updates, and in some cases the OS can be remotely switched off, rendering the computer effectively inoperable. There's nothing the counterfeiters can do to counteract this.
It's a strategy that's more effective in the West, where counterfeits are fewer and income is greater, so more people can afford to pay for the real thing. In areas of the world where counterfeit software makes up most of the market it's not going to work as well.
Other Software
Most software can be counterfeited and already has been, and is out there in pirated, unauthorised versions. Where an OS isn't involved these companies don't have the same control as Microsoft.
Additionally, as more people are discovering open source software, the influence and power of proprietary software is lessening. There are free and legal alternatives to many types of expensive software these days, some of which offer more versatility and are being constantly improved. The whole software market is slowly changing. In a few years most people might not pay for software for word processing and spreadsheets that they use now, and as items to be purchased those things will have become dinosaurs. But whatever costly software is out there will still be pirated and the battle between companies and counterfeiters will continue.
You might also like...