Spotting Counterfeit Software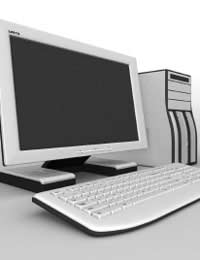 Counterfeit software is a huge problem. That's not only in Asia, where it often seems that most of the software on home computers is pirated, but everywhere in the world. Companies like Microsoft and Adobe, among other giants, are taking big steps to crack down on illegal software, although it's unlikely they'll be able to eradicate it completely.
But they can detect it on your computer (Microsoft in particular is good at this). When updates and patches are released, if you have illegal software, you'll likely find that you can't access those new features.
Of course, in many cases the counterfeits have been purchased by accident, in the hope of a genuine bargain - one that in the long run proves to be no bargain at all. But what can you do to safeguard yourself in the first place?
Identifying Counterfeit Software
If the software is advertised as OEM, NFR or an "academic" version, then it's a fake. OEM software is intended to be sold as part of a computer setup - just as you'd get your Windows operating system already installed on your machine, for instance. NFR means not for resale, and there's a reason it's not meant to be sold - it's generally distributed for testing purposes. But what about those academic versions? The intention behind them is to offer a lower price to teachers, schools and students (there are some exceptions, like Microsoft Word which has a legitimate Student and Teacher version), and they were never intended to be sold to the general public.
Where the seller states openly that the software can't be registered, or that it's classed as a backup copy, that's an absolute giveaway that it's a fake. The same is true if the company has no warranty on the product, or no refund policy (or if there's no street address and phone number on the company's website).
Check the packaging - is it the same as the real thing? If not, stay away.
Where the real product is a suite of products, but what's offered is just part of that collection, it's almost certainly a fake.
One solid rule of thumb is never to respond to spam e-mails offering software for sale at very cheap prices. All you're doing is buying something counterfeit.
In some instances you might have already paid your money and be installing the software when you discover it's a fake. Always read the terms and conditions very carefully. If they contain a clause stating that by installing you forego the right to claim a chargeback for the software (yes, sometimes counterfeiters do have the cheek to put that in), stop right there - it's a fake.
The Additional Dangers
A lot of people think they're being clever by buying counterfeit software and obtaining the product for a fraction of the real retail price. Yes, they might save in the short term, but they leave themselves open to plenty of dangers they haven't considered.
If they pay by credit or debit card, the counterfeiters now have some of their financial information, which is a wonderful opening to have those card details stolen, identity theft and the skimming of bank accounts.
They don't know what else is in the software. Yes, the fake product is there, but what else? There could be a virus of some kind, which could end up being able to take all the user's details, or even turn the computer into a "zombie," part of a global botnet used to spam and for hacking attacks; malware is on the rise.
In short, although it might seem like a good deal on the surface, there's really nothing to be gained by buying counterfeit software.
You might also like...