The Penalty for Adulterated Milk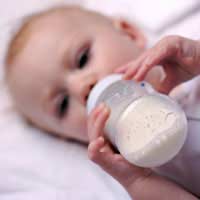 In most countries, mothers rely on milk and infant formula to feed their babies. It helps them grow and builds bones, immunity – as close a substitute for breast milk as it's possible to get, and in many countries better than breast milk. Because it's for babies, it needs to be unadulterated, but all too often that's not the case, especially in poorer countries.
There have been several cases in the past of companies selling tainted formula and milk in developing countries. But few have hit the headlines, had the profound effect, or drastic penalties, as the case in China in 2008.
What Was Wrong With the Milk?
It all began in July 2008 when 16 children, all fed on milk powder from Sanlu Group, the biggest producer of the product, were all diagnosed as having kidney stones, far too great an incidence to be coincidence. That was bad enough in itself, and brought an investigation into Sanlu. But it proved far more widespread.
Eventually it embraced 21 other companies, and it was soon discovered that they were adding melamine to the milk powder and infant formula, which had been causing the kidney stones. There were a total of 300,000 children who became victims, according to some estimates. A total of 891 were hospitalised and six died from kidney damage. Eventually over 1200 were diagnosed with kidney problems because of the melamine. All this emerged just four years after another scandal involving watered-down milk in China, which had lead to death by malnutrition of 13 infants.
That would have been terrible enough if it had ended there. But it had an effect on China's exports, many of which are food products, with a lack of confidence in food products both at home and abroad as items were stripped from supermarket shelves. The World Health Organisation deemed it one of the greatest food safety crises in recent memory and the tragedy made global headlines.
What Happened in the Scandal?
The scandal caused ripples that went beyond the companies themselves. Obviously, they were trying to make more money by adulterating their product, but people assumed there had to be some official complicity to allow it to happen on a widespread scale.
It rocked the Chinese government on all levels, and eventually the Director of the Administration of Quality Supervision, Inspection and Quarantine, along with seven local government officials, was arrested, as well as the head of Sanlu and dozens of others, following raids in China's dairy region, Hebei Province. In the middle of September the vice president of Sanlu apologised publicly to the nation, and the company stopped production.
In the end a total of 21 people, farmers, officials, and one Sanlu executive, went on trial for selling the tainted milk and formula that caused so much death and distress. Two of the farmers who sold milk to Sanlu received the death penalty, while others received lesser punishments.
Sanlu's group general manager Tian Wenhua was sentenced to life imprisonment for selling the tainted products, while her company, which had since gone bankrupt, was fined about £5 million.
Meanwhile, a number of others also went on trial. Compensation was paid to some of the parents whose children had died because of the milk. The penalty for selling tainted milk has been very high, in so many ways.
You might also like...