Recognising an Email as Spam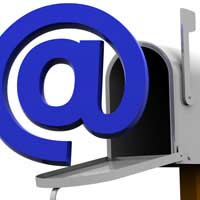 Spam emails. To a greater or lesser extent we all receive them, offering Viagra, cheap stocks that are tipped to rise in price and all manner of other things. In fact, spam email actually comprises over 90% of all email traffic, a shockingly high figure. It's no wonder so many people are anti spam.
The chances are that you don't actually see most of the spam that's sent to you, since Internet service providers (ISPs) are constantly updating spam filters and spam blockers to stop the vast majority of spam email getting through. If they didn't, all our in boxes would be constantly clogged.
Spam emails are annoying, but there's more to them than that. Some can prove very dangerous to your computer's health.
The Dangers Of Spam Email
Spam emails clog bandwidth, making them annoying and expensive – not to mention illegal. But the real dangers come when they get through. People read them and believe them.
Possibly the worst are the so-called phishing spam emails. They claim that for some reason there's been a problem with an account – it could be your bank, PayPal or a number of others, and ask you to click on a link in the email in order to re-enter your personal information. When you click it might look like the proper site, but in fact it's run by criminals who then harvest the login information you enter and use it for identity theft.
Another more recent big danger is the email virus. The spam email contains a link, often to a popular news story or image. When you click through, the page is actually a fake, containing a virus that installs itself on your computer, leaving it vulnerable to the harvesting of personal details like passwords or to be controlled as part of what's called a botnet, for the further distribution of spam and you wouldn't even know about it
But even the non malicious spam emails carry danger. If you reply and buy Viagra or those cheap stocks, how do you know what you're getting? Those stocks are usually part of what's called a pump and dump scam, where criminals use email to inflate the price of a stock they've bought, then dump it when they're in profit. Yes, a few people gain – but you won't be one of them. That Viagra you buy, or any other drugs, is probably not the real thing, but a counterfeit containing – well, who knows what, really?
Eliminating Email Spam
It's impossible to eliminate all email spam. The spammers often stay one step ahead of the game to try and make sure their mail gets through. But many ISPs are very good with spam filters and spam blockers, cutting out most of it.
To protect yourself, you should have an active updated firewall and updated antivirus software. Good anti virus will include anti virus email – it checks the mail as you download it for viruses and will quarantine offenders. Most email programs allow you to adjust the spam filters. You can also use other programs like Mailwasher, where you can check and delete emails before downloading them.
Some browsers, like Firefox 3, will tell you if you open a compromised web site from a link.
There are plenty of anti spam groups out there, working hard to try and eliminate spam, although it's very much an uphill battle. By using common sense, however – never following links in emails to sites where you'll enter personal data – you can drastically reduce your chances of falling victim to email viruses. Always open your browser and enter the site name by hand. Be cautious, even if the mail is from a friend – their machines can be infected too, and the mail sent to you without them knowing.
Spam is a problem that's unlikely to go away. But if you're careful, you can be safe.
You might also like...