The Dangers of Fake Medications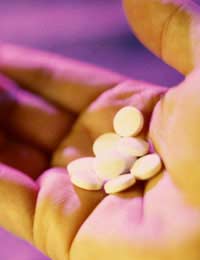 You're not going to find counterfeit medications on sale at your local chemist, and be glad of that. Considering that around 10% of medications sold globally are counterfeit, be grateful that all the checks are in place to stop them being available here.
As it is, they're certainly easy enough to obtain online for anyone who wants to make the effort, through one of the many so-called pharmacies which allow you to order almost anything. But if that sounds tempting, bear in mind that only 12% of those pharmacies are actually properly accredited, in spite of what they might claim.
The biggest problem is that when people do order from places like these, or if someone obtains medications through some other illegal route, is that there's no knowing exactly what's in them. That little blue pill might look like Viagra, but in many cases the main ingredient is actually cement. People end up paying for something that's quite useless.
They're actually the lucky ones. Often the ingredients can be harmful. An antihistamine might contain steroids, for example, which could bring up a whole different range of health issues for someone taking it.
Some drugs are counterfeited more than others. The very popular ones, like Viagra, Lipitor, Prozac and Ritalin are among the favourites for the fakers, since demand is high. But even where the ingredients are largely correct, there's absolutely no guarantee with counterfeits that the dosage is right – which can also cause serious problems.
What Counterfeit Drugs Can Do
Those counterfeits are largely unknown quantities. They may be quite benign, like the cement-filled Viagra, or ingredients could cause side-effects or maybe a reaction to what's in them – and there's no way of knowing what caused it, because only the fakers know what's really in them. In some cases counterfeits can even cause a medical condition to worsen. In some cases the ingredients could be decidedly hazardous to health – the fakers don't care; they just want to make money.
How To Avoid Counterfeits
The simple solution is not to order medications online. By going to a proper chemist's shop you can be sure you're getting the real thing, and thanks to the NHS they even cost less than they might from a fake. Of course, in countries like the US, where there is no NHS, medication is expensive, and there's far more incentive to order from those dubious online pharmacies.
The Other Problems
The effects of counterfeit drugs extend far beyond the medical dangers. The people who buy from unaccredited online pharmacies are dealing with criminals, and that brings additional dangers. Payments are made by credit card, so they're handing over addresses and credit card details. How many would willingly give that information to criminals ordinarily? The possibility of finding themselves fleeced down the line, or even experiencing identity theft, have to be quite high.
What about the profits from these enterprises? They're making a few people very rich, but the money is also fuelling other criminal enterprises and, according to some sources, helping to fund terrorism. Think about that if you're considering ordering drugs online – do you really want to give your money to that?
You might also like...