Who Buys Fakes?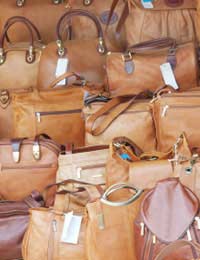 Who buys fakes? At some time or another, most of us do, although we might not even be aware of it. Sometimes they're good enough to fool all but the most discerning eye – even retailers can be taken in.
But that's the nature of a good fake – it's meant to fool you. But instead of being made of the best quality, in the end it turns out to be done on the cheap, with corners cut, as you might discover to your cost and regret later.
However, there are groups of people who regularly look to counterfeits, for a variety of reasons, many of them perfectly understandable and valid in their own way. In spite of all the efforts to clamp down on fakes, they still sell incredibly well.
Fakes For Fashion
Following fashion can be an expensive business – those designer labels and accessories don't come cheap. So for those on a budget, but wanting to look good, counterfeits are an ideal answer. They don't have the quality, and they won't last, but fashions change rapidly, and by the time they fall apart, something new will have come along.
The price is good, and the look is more or less right, unless you inspect closely, and sometimes it can be very good. Those are important factors, but for budget fashionistas, it's definitely the price that's the main attraction. They can keep up to date without breaking the bank, and the counterfeiters stay very much on top of trends, often reacting faster than many shops.
Fakes For Entertainment
Bootleg CDs and DVDs can be cheap, often shockingly so. Given the cost of new items in the shops, that can make the fakes a very enticing proposition for anyone. In some places, especially Asia, the bootlegs available to buy far outnumber the legitimate items, where the population simply doesn't have the money to buy the real things. The same applies to software. With a full licence it's expensive; the fakes don't make anywhere near as big a dent in the wallet.
In tight financial times it's a growing market. Paying £3 for a DVD can seem much better than £15, and often you'll find the counterfeiters have something available well before its official DVD release date. In spite of all the arguments against piracy, as long as the demand exists, the counterfeits will offer the supply.
Similarly, that mp3 player that looks like an iPod might not be the real thing, but as long as it works, how many people beyond the manufacturers and retailers really care? When the real thing is well over £100 and the fake less than half of that, many people are going to think twice about how much they pay.
Fakes To Live
There's a big market in counterfeit documents, and for some coming into this country illegally, they offer more than the sheen of legality. Good fake documents – passport, driving licence and so on – can enable them to work for proper businesses, earn a decent wage, and make a life here. It's one area where the fakes are expensive, for obvious reasons. But to the people who buy them, they can be worth every penny.
Accidental Fakes
Whilst those groups all buy fakes deliberately and for a reason, there are also plenty of people who purchase counterfeit items without realising it. They believe they've found a bargain – often at online auction sites – only to discover that the bargain isn't exactly the real thing.
It happens regularly, often with goods being sent from Asian countries, where counterfeiting is rife, and the chances of getting the money back are small, and certainly something to be aware of when bidding on items.
You might also like...