Why Is Stamping Out Counterfeiting Important?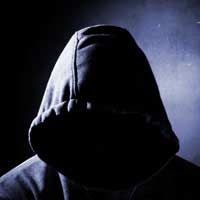 Counterfeiting is a business worth billions of pounds every year. What you see at the market or offered online is simply the tip of the iceberg. It goes on not only in this country but all over the world. In spite of the best efforts of Trading Standards, who bring prosecutions against retailers on a very regular basis, there's no sign of it slackening. There's simply too much money to be made.
But why is it important to stamp out counterfeiting? Some would argue that the only people being hurt are the companies that manufacture the real items, and with designer labels, those are people who make millions in profits and overcharge for their goods. The fakes simply allow everyone to afford items with big names attached. Whether that fact is true or not, it's only one part of the totality of counterfeiting. The effects go much, much deeper than that.
Child Labour
Why do you think those fake items can be sold so cheaply? It's not just a reflection of the cost of the real items, that's for certain. Those counterfeits are made with inferior materials and designs, and put together for next to no money - remember, the counterfeiters are out to make money on each item, too.
The easiest way to do that is to cut labour costs. In many countries around the world children, women, sometimes whole families work in sweat shops making goods at wages that are terrifyingly low by Western standards - and poverty level even by the terms of their own countries. But where jobs are at a premium and starvation is a few days away, they have no choice. Some companies do operate ethically and impose wages, hours and standards on the companies they use abroad. That's not the case with the fakes. There are no standards. When you buy a fake item, whether you think about it or not, you're contributing to the exploitation of labour elsewhere. You wouldn't work for what they're paid - so why should they have such a lower standard?
Crime
The people who head up the syndicates manufacturing and distributing fake items are gangsters. They're not Robin Hoods making luxury available to the masses. They're in it for the profits. Counterfeiting is a crime, a major crime, and they know they're breaking the law in a spectacular manner. But they also know the returns are worth it.
The profits of those crimes - the money spent on dodgy goods - goes into the pockets of criminals, but also helps fund other criminal enterprises like drug smuggling. It might seem unlikely, but if you buy a fake Louis Vuitton bag, you're actually helping to fund all manner of crimes.
The Real Thing
Brands become big because they have things people want. Designer labels, CDs, DVDs, anything popular will be pirated or counterfeited. The names behind those brands might be major now, but they had to work to achieve that status.
They've acquired reputations for quality and design - that's why the goods are so popular in the first place. Knock-offs simply devalue all they've tried to achieve, which is why they pursue fakers so aggressively, and do all they can to show the authenticity of what they make. The money they make is important, as without it they couldn't stay in business, but if they lose their reputations, they also lose everything. Buying a fake helps to erode that reputation.
You might also like...