How Counterfeits Devalue the Real Thing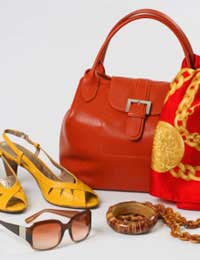 There are two different camps on whether counterfeit items devalue truly the real thing. Listen to the manufacturers, and they have no doubt about it, and have successfully sued those who've facilitated the sale of counterfeits, such as some auction sites.
However, speak to people who knowingly buy counterfeits, as one study did, and some 70 per cent believe that the widespread availability of counterfeits does nothing to decrease the status and desirability of the real thing.
The Brands
Brands that aim directly at consumers – such as with luxury fashion and accessories - stand and fall on the quality of their goods and their reputations. Those are the two things that make them exclusive and allow them to charge premium prices for their products.
Whenever a customer buys something that they perceive to be the real thing, but which is shoddily put together, the value of the brand shrinks. That customer will be less inclined to purchase something by the manufacturer in future, so they lose sales; with the customer buying the fake, they've already lost one sale, and that can be multiplied by the millions of fakes on the market.
Given that all the luxury brands are counterfeited, that represents millions of pounds in present lost income, and countless millions more in potential future losses of income. The tendency towards fakes becomes especially marked during economic declines. People still want the items, but don't have the money to afford them, so they'll substitute fakes. The only ones who can afford luxury items are those with real wealth, who have always been the core market for these items, so manufacturers see sales volumes rapidly decline.
It's no surprise that manufacturers have been taking very active steps to protect their brands. A consortium of them, as well as individual brands, have successfully taken Internet auction sites to court, accusing them of promoting counterfeiting by allowing the sale of fake items through their sites. The fact that in many instances they won has been an important breakthrough, since it will shut down one of the main outlets for counterfeiters.
It's necessary to do this. Without firm action, the brands could become so devalued as to eventually become worthless. Already, with some brands, more fakes are sold than the real thing, which makes for an unfortunate irony.
Consumers
Many consumers with an interest in designer goods want the cachet of owning them, for several reasons. It offers the idea of exclusivity, a desirable lifestyle, as well as the cachet of the name, and makes others believe they have the money to afford the items.
For those who don't have large bank accounts, if they can achieve all that on a budget, so much the better. The fact that we've created a consumer society that makes the ownership of these items desirable has, in fact, helped fuel counterfeiting. The advertising and brand recognition by the manufacturers has had a big hand in their own problems.
It's reached the stage where those problems have had a significant impact on the bottom line of the manufacturers and threaten even worse to come. For consumers, though, it's a golden age. They don't see counterfeits as devaluing a brand, since they still want to own items that copy the brand. If anything, for them the counterfeits have increased the value of the brand, since they can afford more of them.
Ultimately, however, counterfeits have had a very detrimental effect on brands. The income loss makes it much harder for brands to continue and innovate, and they need to spend more money on protecting their brand, which can be an expensive proposition. In time it could eventually lead to some going out of business.
That crisis point hasn't arrived yet. But it could, unless things change. The brands are fighting a battle, one that could be for their lives. It involves them undoing some of what they've done and adding worth back to their products.
You might also like...