What the Office of Fair Trading Can Do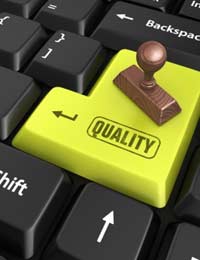 The Office of Fair Trading (OFT) is a government agency that acts and both protector and advocate for the consumer. It helps shape policy, gives advice and warns consumers about counterfeits. It's not a hands-on organisation like Trading Standards, but takes a higher role, one that can be more important.
By making consumers aware of counterfeits, for example, it helps to educate the public in choices, and alerts them of how to be aware and to distinguish the forgeries. It co-ordinates on regional, national and international levels with other agencies to facilitate legal trade and stamp out the trade in counterfeits.
Law Enforcement
Enforcing international laws is a vital part of the OFT's mandate. It works with others to enforce European competition rules and is part of a European-wide body of Consumer Protection agencies that go after counterfeiters, working especially with customs agencies to keep them out.
Much of this work is behind the scenes and receives little publicity other than when large hauls of counterfeit goods are made. But it's a vital part of the labour to protect shoppers from fakes and forgeries that can take their money and even kill them in some circumstances. A great deal of intelligence work and negotiation is involved, and this is where the OFT comes into its own. By pooling its resources with agencies from other countries the OFT helps to forge policy and strategy regarding counterfeits. When it comes to real boots on the ground action on a national level it relies on Trading Standards.
Trading Standards
Although Trading Standards operates in different counties within the UK, it's co-ordinated on a national level. The job of its officers is to constantly check shops, markets and more to ensure goods are sold properly, and that the goods on offer are the real thing.
More than that, the agency can even investigate in private residential areas with regard to some items, such as DVDs, clothes and CDs, and can prosecute those selling fakes. Typically, this might mean finding someone at a car boot sale trading in pirated DVDs and CDs or selling counterfeit designer items.
Although much of the work involves checking on traders, Trading Standards officers do also help those traders ensure that they deal only with reputable suppliers (their site even has a list of question that traders should ask). This protects them from any possible later arrest or prosecution from handling counterfeit items.
Consumers
The ultimate intent behind all these actions is to protect the consumer by freeing up legitimate trade. The more counterfeits that are removed from the market, the more both companies and buyers are well-served.
This is good not only in the short term, but also taking the longer view. Counterfeits will always be with us, there's no way around that. Removing as many as possible before they can reach the market makes life for the consumer a great deal easier. Where it's possible to trace the items to the source and shut down the factories reaps greater benefits. That the work of the OFT. Yet there will also always been the need for Trading Standards to work at the other end of the line, where goods reach consumers, to keep the counterfeits out of their hands.
You might also like...