What's Being Done About Counterfeiting?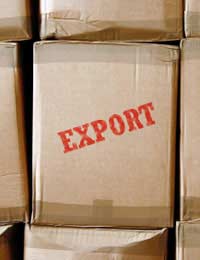 We know counterfeiting is a major problem, one with a huge impact on global trade, affecting the lives of thousands directly and millions more indirectly. When something is that important, steps have to be taken to try and stop it.
It's being done at many levels, with government bodies of all sorts attempting - admittedly, often quite unsuccessfully - to clamp down on the counterfeiters. One of the main stumbling blocks, however, is that many of the items are produced in Asia, especially China, where laws are far more lax and the inclination to enforce them seems to be lacking. But many countries are doing what they can.
On A Local Level
Read any local paper in Britain, and it quickly becomes apparent that Trading Standards are taking a very aggressive stance against those who sell counterfeit merchandise. It's seized and fines are imposed in court, in a few rare cases even jail terms. It might not seem that big, but if they can discourage traders from selling fakes, it eliminates a lot of the street-level outlets for the merchandise.
That's very important, because if it becomes harder for the goods to reach consumers, fewer are sold. Unfortunately, cutting off one outlet simply means another opens elsewhere that has to be discovered and closed. But it all mounts up.
In Europe
The European Commission has become very pro-active in the fight against counterfeiters and piracy, as well they might when the industry is worth £100 billion. They've taken a three-pronged approach, with stronger civil penalties against counterfeiters, which includes intellectual property theft, whilst urging member states to push criminal, not just civil, punishment on offenders.
There's also more active policing on EU borders, where fake goods arrive. 70% more counterfeit items were seized during 2006 than in 2005, showing that they're having some effect, although the overall impact seems quite small.
Finally, and most importantly, they're working with other countries. This operates on three levels, the first being with others, like the US and Japan, on combined operations to seize massive shipments of counterfeit goods, which has been quite successful. The second level involves talks with countries like United Arab Emirates, through which a lot of the trade passes, with an eye to helping to shut it down. Lastly there are talks with countries that are home to many of the counterfeiters, like China and Russia, to build partnerships and agreements that could help eliminate counterfeiters at the source.
Globally
There's a Global Congress working to stop counterfeiting and piracy. It has regular meetings and strives to put together policies that can be implemented by countries working together to reduce and hopefully eliminate the problem (although the chances of eradicating it entirely are slim).
Individual companies take up the fight themselves, especially global corporations like Proctor and Gamble, which spends $5 million a year in China alone trying to eliminate counterfeiters. If that sounds like a lot, there's an excellent reason for it: the company estimates that 80% of the products sold there that are marked as made by P&G are, in fact, fakes.
In different areas companies and organisations are uniting to combat specific types of counterfeiting, with the World Health Organisation, for example, combining with drug manufacturers to try and stop potentially deadly drug counterfeiting.
The International Anticounterfeiting Coalition, which is actually the world's largest non-profit agency, fights against counterfeiting and to retain intellectual property rights. It brings together companies from many fields that are concerned with the problem, sponsoring talks and legislation in many countries, although much of its works is done in the US.
Taken together, they all make a difference. Counterfeiting remains a massive problem, but governments and companies are fighting back.
You might also like...