How Fashion Designers are Combatting Fakes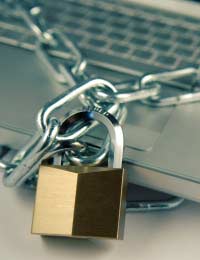 Fashion is big business - not even big, it's huge. Designer labels make vast profits. But they'd make even more if it weren't for the counterfeit clothing readily on sale over the globe, a trade that costs them literally millions of pounds every year.
Understandably, they're not going to simply accept that. Over the last few years the designers have begun to fight back against the fakers, not solely relying on governments to do the job for them.
That means spending money, but ultimately it's an investment, since it defends their brands from becoming devalued by the counterfeiters, and can keep at least some of the knock-offs from reaching the public. Stopping them all is an impossible task, but they keep on trying - Louis Vuitton employs 40 people solely to work on ways to protect its trademark.
What They're Doing
One of the biggest areas for the sale of counterfeit merchandise is online, especially online auction sites. Policing those isn't something most designers can manage, but there are specialist companies who can, like Mark Monitor, and some designers and labels like H&M have employed them to monitor online auction listings and have the counterfeits shut down immediately.
In some cases, as with fashion giant L'Oreal, a solution to the online auction problem has been to file suit against eBay for allowing fakes to be sold. Whether the suit will be a success remains to be seen, but if it is it could open the floodgates for other brand names to do the same, which could radically alter the face and style of all online auctions.
Designers do regularly use legal channels to keep their trademarks and brand names pure, taking those who violate their intellectual property rights to court - Louis Vuitton has even taken on Google (who are obviously not counterfeiters) in the court room.
Then, of course, there are raids on those dealing in counterfeit goods, and also on those making them. Louis Vuitton has conducted over 30,000 raids, mostly on those importing fake items. Tackling the problem at source - which means mostly in China - is a lot harder, but some have attempted it. Although not in the fashion business, Proctor and Gamble have suffered from fakes, and spend £2.5 million each year in China trying to eliminate the counterfeiters.
There are also organisations like the International Anticounterfeiting Coalition, whose sole brief is to eliminate the knock-offs. It takes a different approach, bringing companies together with governments to hopefully put up a united front and take action.
Governments, especially in the West, have also taken very pro-active stances against counterfeiting, because it also costs them money.
Using Technology
Companies are also using technology as a way to fight the fakers, incorporating things that can easily be detected with the right equipment, but that are very hard to duplicate. It might take the form of dyes that have been altered chemically or the use of special inks, for instance.
Holograms on tags have become quite popular, although the counterfeiters have started doing a better job of approximating them. Some designers are adopting special label techniques that have been developed purely to combat the fakers, such as embedding devices, or using software to keep track of all the subcontractor does for the designer.
You might also like...