Morrall Magoon: Canadian Counterfeiter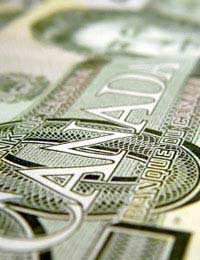 For almost as long as money has existed, people have been counterfeiting it. When it was just coins made from precious metals like gold and silver, people would mix them with base metal, or people would indulge in 'clipping,' where they shaved the edges of coins and melted down the resultant silver they'd removed.
Counterfeiting has been a crime for centuries, often punishable by death, in part because it was a crime in itself but also because at times the act was seen as a treasonable offence directly against the state. One English couple who clipped coins faced the ultimate punishment - the husband was hung, drawn and quartered, whilst the wife was burnt at the stake.
For Canada's most ambitious forger, Morrall Magoon, the punishments weren't quite so harsh, but he was still caught and sentenced three separate times for counterfeiting currency.
What Did Morrall Magoon Do?
Over the course of four years, between 1821 and 1825, Magoon found himself caught, tried and convicted on three different occasions for trying to forge banknotes. He wasn't the world's luckiest, or even smartest, criminal.
When he started out, he tried to pass a fake bill, was spotted, arrested, and sentenced to a year in jail – and was probably lucky to get off so lightly for the offence. However, he was not a man to learn by his mistakes, and not long after being released, he was at it again.
This time he upped the stakes a lot, altering a British banknote (Canada, at that time very much part of the British Empire, used British currency) from £15 to £1500. In 1823 that was, quite literally, a fortune. Magoon obtained the bill from a bank in Montreal, altered it, and then gave it to a co-conspirator, who went down to New York to cash it, the pair of them splitting the money between them. However, the very sum meant that the likelihood of them not being caught was small.
Unsurprisingly, Magoon was arrested and convicted. Although he pleaded to the Governor-General for leniency so his family wouldn't suffer, he was still sentenced to time in the stocks, a £500 fine and two years in jail.
But even that wasn't enough to discourage him, and once he was a free man again, he concocted his next scheme – in 1825 he attempted something similar to his last trick, taking a £10 note, which he'd had a friend obtain from a Montreal bank again, then using special ink and techniques to change it into a £1000 note. Again, he used a co-conspirator to cash it. He took it from Lower Canada (the area we now know as Quebec) to New York once more, changed the money for US dollars, and was paid for his work.
Of course, Magoon was caught again. This time, almost inevitably, the sentence was far worse. Magoon was given the death penalty for his crimes, which was commuted to hard labour.
What Happened To Morrall Magoon?
Perhaps astonishingly, there were no prisons at the time in Lower Canada, so Magoon had to be transported to carry out his sentence. He was taken to the island of Bermuda, also a British possession, where he lived on a prison hulk named the Dromedary and worked on the building of a new Royal Naval dockyard on Ireland Island, at the very western tip of the Bermuda chain.
However, after eight years he was eventually released. Although no written reason remains, it's believed his release came after he was too ill to continue work.
You might also like...