Looking at the Logo to Spot a Fake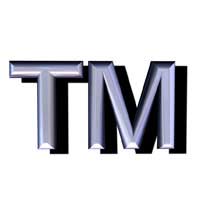 Every designer and every brand has a logo. It's how they're known, something distinctive and immediately recognisable - as it's meant to be. It also serves as a form of advertising - people with their products are showing off the brand and publicising it, even if they don't realise it.
It's hardly surprising, then, that counterfeiters head straight for the logo when they're making fakes. A lot of people considering purchases don't even look past that. In many cases they copy the logos very well (even if they slip up elsewhere).
Of course, they do make mistakes - so many of them aren't too thorough. It's often not so much in copying the design, but in the placement or the way it's attached.
Spotting The Problem
To be able to find a fake, you have to know what the real logo looks like. That means knowing your brands and what items they put out. Not a simple glance, but really knowing them thoroughly.
There are always several questions to ask: is the logo made of the right material (where it should be metal, for instance, is the one in front of you really metal or plastic?)? Is the design accurate? A lot of fake Izod Lacoste shirts don't get the famous crocodile quite right, and often on Gucci bags the G can look suspiciously like a C or an E (conversely, the C on Coach bags sometimes looks more like a G). How is it attached, and is that the way it's attached on the original? Where it's meant to embossed, is it just cheaply printed instead? That might fool a very cursory glance, but not a proper examination. Is the placement of the logo correct - with Coach bags, for instance, the logo is centred on the bag; if it's to one side, you have a fake. However, there are exceptions - in an effort to thwart fakers, the makers of lululemon trousers deliberately move the logo around.
Manufacturers don't just have their logo appearing in one place on an item, in many cases. If you know the product well, examine it for other places the logo should appear - with Fendi and other labels, you might well find it on the strap hardware of a bag or on the lining inside.
Armani will always use a logo that's white lettering over a black background. But it's changed over the years from being thinner and longer, with not as much of a black surround and the words "A Milano -Borgonuovo 21" to the more familiar new shape, with very recent items replacing the words with simply "Made in Italy." So, just because the design isn't immediately familiar doesn't automatically make it a fake - you could simply be looking at something that's a few years old. Again, knowing your bands and logos could help you find real vintage designer clothing.
When It's Good
All too often, however, the counterfeiters have become almost perfect at copying logos. You shouldn't be satisfied if the logo seems perfect. Take the time to examine everything else about the item to look for slip ups or faults. If you're thorough, and it's not real, the odds are that you'll discover some fault.
You might also like...