How Countries Are Battling Counterfeit Drugs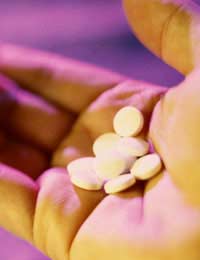 The fight against counterfeit drugs is an ongoing one. It's also a vital one. Where most other counterfeits attack brand credibility and profits, counterfeit drugs can kill. Stopping them has become of paramount importance as the counterfeiters really don't care what happens to their victims as long as they make money.
It's an international battle, with many governments and organisations involved. Co-ordinating much of the world is the WHO, the World Health Organisation
The Extent Of The Problem
In countries that have strong regulations for medicines, such as Britain, the United States and throughout Europe, there's very little counterfeit medicine – the reported incidence is below one per cent.
The story is very different in countries where there's little or no regulation. Throughout Africa and in much of Asia and South America there's plenty of counterfeit medicine. No one really knows the extent. There have been different reports, but the different scales they use make exact figures impossible to glean. All types of medications, both generic and branded, have been counterfeited. An estimate is that annually 200,000 lives could be saved if there were no counterfeit medicines.
In some instances the fake medicines have little or nothing in the way of the active ingredients that should be present. In other cases, as with an anti-diabetic medicine in China, the pills contained six times the proper dose of glibenclamide, which ended up killing two people and hospitalising nine others before doctors could do anything.
The great problem lies in tracing the manufacturers of the fake drugs. They create grave public health risks in the most vulnerable parts of the world, among extremely poor people. In many cases the people buying the medicines have little money and seek the cheapest option, which often means the fake drugs.
The Fight
Many countries are working individually to eradicate counterfeit drugs within their borders, but in poor countries it can be an uphill battle. There's so much money to be made that bribes can be paid, and the broker system for distributing drugs means that with sophisticated packing it can prove impossible to easily identify the counterfeits.
In 2006 the WHO founded IMPACT, or the International Marketing Products Anti-Counterfeiting Taskforce. This involves collaboration between a number of countries, agencies and stakeholders to protect people from counterfeit medication.
To make that happen, they're working on several approaches. These include legislation in different countries, the strict implementation of existing regulations, the effective use of communication to inform people and pharmacies of the counterfeits and how to identify them. The WHO also has the ability to use technology in order to control and try to eliminate the passage and sale of counterfeit drugs.
Technology
The WHO aren't the only ones employing technology in the fight. The Swiss have developed a machine that can detect fake medication using capillary electrophoresis. It's cheap and has already been deployed in Mali, and other countries have expressed interest in buying the machine.
In Nigeria medicines come with a scratch panel. The customer scratches off the numbers and texts them to a government agency that lets the purchaser know if they're genuine. It's a matter of inventing and then implementing measures at every level to take out the trade in counterfeit drugs. Much of that includes the online pharmacies. According to reports, more than half the drugs sold online are fakes.
There isn't one solution that will do everything. It will require a multi-pronged approach, with the active involvement of many countries, all of them willing to clamp down strongly on those involved in the trade and manufacture of counterfeit drugs.
Spot Counterfeits is sponsored by Purely Energy, who have funded a lot of our content. If you are looking for a low cost business energy supplier, take a look at their website.
SPOT COUNTERFEITS IS FOR SALE.
This website is for sale [more info].
You might also like...