Counterfeiting and Men's Clothing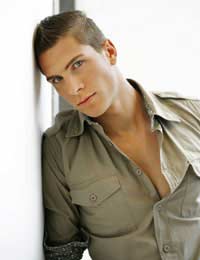 There is a huge market in counterfeit designer fashions for women, but it's not restricted to the female gender. Designer clothing for men is regularly being faked too. There are all the big names, like Armani, Calvin Klein, Ralph Lauren, Guess – a whole host of them. As long as there's a demand for the label, it will be faked.
Of course, people are fooled all the time and buy the fakes – or in many cases, they just don't care, as long as the label looks convincing. But, as with all fakes, you're simply not getting the quality of the real things. Items fall apart or wear out quickly.
There are some general guidelines to help you distinguish between what's likely to be a fake and what's real.
The Basics
If it just seems too cheap to be the real thing, then it's probably a fake. Designers don't need to sell their merchandise at cut prices – there's enough demand for their products without that. Of course, in a few instances there might be a genuine reason, but if things are being offered as new but at an unbelievable discount, there's a reason – and the reason is that they're not real.
Check the material. Designers use quality fabrics – you can tell by feeling them. The fakers aren't bothered about quality, they simply look at numbers. So the fabric is invariably cheaper and thinner.
Where real designers are very particular about the way a garment is stitched, it's far less important to the counterfeiters. The stitching on theirs will be uneven and sloppy, and almost certainly not as tight as the proper thing. Examine the garment carefully, and pay close attention to the way it's put together.
Armani
Giorgio Armani is one of the most popular designers for men, with several different ranges, all of which, of course, are counterfeited. With the Armani Collezioni, for example, the fakers often make simple mistakes, like putting the label on the wrong side of the suit lining; it should be on the right, and the lining should be plain – real items don't have the Armani eagle on the lining. Nor should the buttons say Armani, which the fakes all too often do and overkill the design.
Counterfeit Armani Collezioni dress shirts frequently have the eagle logo on the pocket. That's wrong. Real ones have no logo there at all, and if you're offered a multi-coloured polo shirt that's supposedly Armani, walk away – they should only come in solid colours.
With A/X Armani Exchange, beware of extravagant designs, especially those where the eagle logo is massive. That logo doesn't even belong on this range – real ones only have logos saying A/X or Armani Exchange.
Lacoste
Izod Lacoste polo shirts continue to be popular, and continue to be faked. Often the counterfeiters aren't too accurate with the distinctive crocodile logo on the left breast (it should face out). The sizing should always be European – a 4 or so on, not 38-40, etc., and the Devanlay care tag should be situated in the shirt's bottom left corner. Most importantly, there will only be two buttons – not four – on real Lacoste polo shirts.
SPOT COUNTERFEITS IS FOR SALE.
This website is for sale [more info].
You might also like...