About Our Site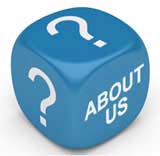 SpotCounterfeits was formed to offer a unique reference point on how to identify fakes and combat counterfeit crime.
We all crave a bargain, but when something's counterfeit, it's no bargain at all; it might even be dangerous. From those designer knock-offs - be they boots, bags, or blouses - to car parts, aeroplane parts, and even food and tobacco, the market for fake goods is huge, raking in billions of pounds every year.
We created SpotCounterfeits to give you a guide to all the counterfeits, and, more importantly, to help you identify and avoid them. When you buy a fake, you've been swindled, it's as simple as that. The money goes to organised crime, and in some cases even funds terrorism. The more we can do to stop that, the better. Suddenly those prices don't seem so cheap.
In some cases, the fakes can even kill you. There are people selling car brake pads that fail and foods that contain dangerous chemicals - the dark side so many people don't know, but which we tell you about in SpotCounterfeits.
So, the next time you're at the market or shopping at an online auction site, with SpotCounterfeits you'll be informed, and armed against all those fakes out there - and there are a lot of them.
Our articles are written by experts who know the area - and who can spot a fake a mile away!

Related Articles in the 'Site Information' Category...